Junior has hope for the future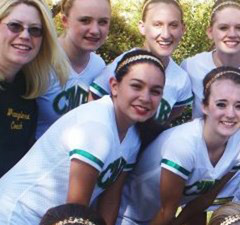 For junior Cori Bonilla dancing is just a part of who she is.
"It sounds cliché, but it's true. I love dancing so much it's just a part of who I am," Bonilla said.
She started dancing around the house when she was two years old.
"My mom said I walked around having a dance party," Bonilla said.   
So it made sense that at age 4 she began taking classes at a high school in Phoenix. Bonilla made Wranglers coming into her freshman year and has continued since.
Her goal for the season is to continue to have good routines and raise enough money to go to the Pulse dance workshop over the summer. In addition Bonilla hopes to make Wrangler captain next season.
"[I want to] improve our team's technique and keep choreographing amazing routines," Bonilla said.