Runners persevere through smoke
Hang on for a minute...we're trying to find some more stories you might like.
Forest fires that raged throughout the summer did not just affect families in Seeley and Lincoln. Smoke from the fires blanketed Great Falls, hampering local athletes as they practiced during the summer months.
Sophomore MacKenzie Dean, a standout cross country runner, said while she did not notice the smoke right off the bat, it grew worse as summer running progressed.
"I noticed my throat would be dryer than usual, and it would be harder to take in deep breaths," Dean said.
She used to have exercise-induced asthma, but the condition is much better-controlled now. This isn't the case for all of her teammates.
"There are a couple of people with breathing problems on the team who I could see were bothered by the smoke," Dean said. "[The coaches] would advise us that if it was bothering us to turn around."
To ensure the athletes' safety, head coach Nathan Gregier and assistant coaches Branch Brady and Jolyn Johnson held practice earlier in the mornings to avoid the smoke. On particularly bad days, the team ran stairs inside.
"[Cross country is] not a sport that you can get by without putting in the work," Gregier said. "We had to be very cognitive of when it was OK to be pushing the kids and when we needed to back off because of the smoke conditions."
Gregier checked the air quality every day before practice to decide whether the team should run inside or out.
"If it was considered unhealthy, then we would come up with something alternative or less stressful," Gregier said. "Overall, I was really happy with the effort the kids put in despite the difficult training conditions."

About the Writer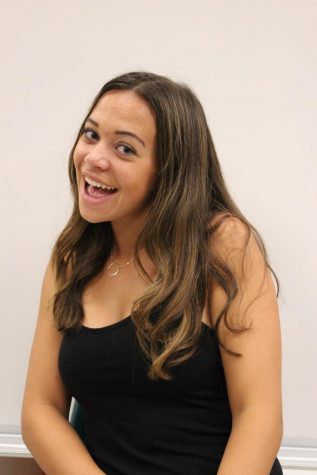 Mackenzie George, Editor in Chief
Hi! My name is Mackenzie George, and I am the editor-in-chief of the Stampede. This is my third year on staff and my second year as editor-in-chief. I run cross country and play tennis for the Rustlers. I have loved my time in room 326 but am excited to study English, communications, or journalism in...