Pat and Claudia O'Connell receive GFEA Silver Apple Award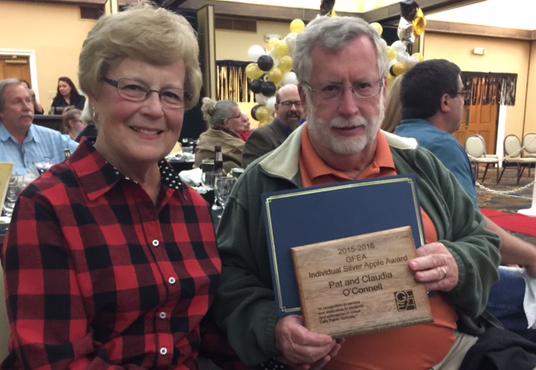 Pat and Claudia O'Connell, longtime supporters of C. M. Russell High School, received the Great Falls Education Association's Silver Apple Award for individuals at the GFEA Spring Fling on May 13. The couple has spent more than two decades taking photographs of school sports and events, music and sports group shots and prom night pictures. Claudia bakes brownies and caramels to share with High School House and journalism students, and they welcome cross country runners to their home for popsicles on hot training days.
Journalism teacher Beth Britton nominated the O'Connells for the Silver Apple Award.