Teachers ham it up at annual Retirement Tea
Pam Dougherty, Lorna Nelson, Julie Graham and Karen Spencer perform during the 2017 Retirement Tea in the CMR cafeteria on May 24. Dougherty, Graham and Spencer — in addition to Murray Metge and Jackie Van Heel — are retiring this year. Nelson will be teaching Spanish at the middle school level in the fall.
Christi Virts received the Velma Jordan Award; Kasi Thompson was named Teacher of the Year by students; Denise Clare was voted the Teacher of the Year by her teaching colleagues.
About the Photographer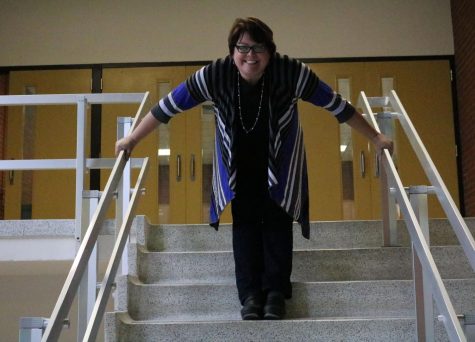 Beth Britton, adviser
Beth Britton advises the Russellog yearbook and the Stampede newspaper. She is in her 18th year at CMR. Britton earned a B.A. in English and a M.A. in...