Annual jazz concert entertains crowd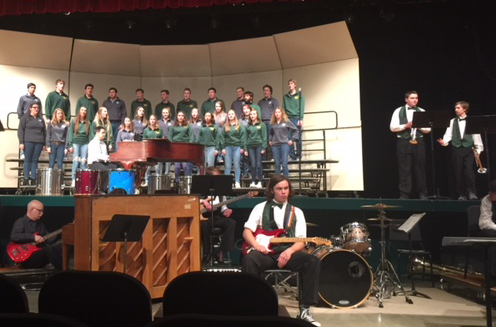 Hang on for a minute...we're trying to find some more stories you might like.
The annual jazz concert on Jan. 5 in Bill Williamson Hall featured the GFHS Blue Notes and Rhapsody in Blue and the CMR Russtones and Russell Ayres. Each year, music professors from the University of Idaho come to Great Falls to hold a 2-day workshop with young musicians. They learn improvisation and performance skills, and the workshop culminates with a concert that also includes a performance by the visiting musicians.