Rebecca: A must read or must see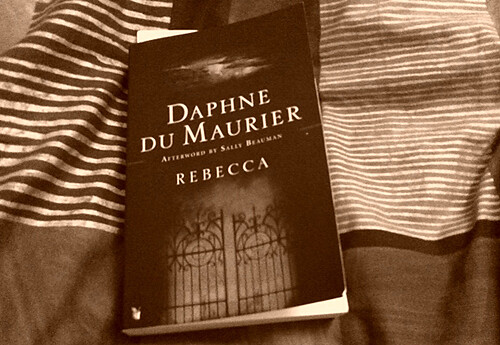 I read the book "Rebecca" by Daphne Du Maurier my junior year, and soon after watched the film starring Lily James and Armie Hammer.
Although I always find myself disappointed in one or the other, I found myself absolutely shocked with the quality of both the film and the novel. Daphne Du Maurier wrote "Rebecca" in 1938 and the book takes place in Europe, specifically in a home called Manderly.
The main character, played by Lily James remains nameless throughout the entire book, but is connected at some point to Armie Hammer's character, Mr. De Winter. Mr. De Winter is one of the wealthiest men in all of England and he is known for his extravagant parties and recently deceased wife, Rebecca.
Rebecca is often described as the life of the party and one of the most entrancing people to be around. The main character finds herself to be haunted by Rebecca on multiple occasions and cannot stop trying to learn more about who she was and how she died, something that Mr. De Winter wishes to not discuss.
As the book progresses, readers learn more and more about the situation that happened at Manderly and why Mr. De Winter acts the way he does.
Since this book is considered a classic, I assumed that it would be slow-paced and uninteresting, but as it unfolds, the book "Rebecca" proves its space on the shelf and is one of, if not the best classic I have ever read, and watched.