Auri Rivera, Staff Writer
November 5, 2020
If there was one thing we could agree on is that this whole year has been wacky...
Class of 2020 - Senior Slideshow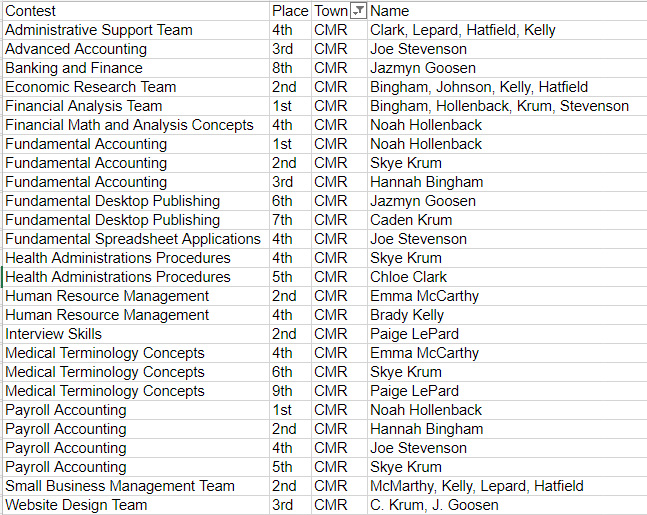 January 24, 2021
The members of the CMR Business Professionals of America (BPA) Club performed well at the annual January contest held Jan. 18 at CMR. Noah Hollenback...
Online Issue: CMR Teachers 2020
Rustlers in the time of Coronavirus
David Miller, Staff Writer
October 8, 2020
Fine arts are in limbo this school year. Uncertainty over issues such as distancing performers, seating audiences, and sanitizing props and instruments...