Counselor shares her experiences when helping students apply for college
Hang on for a minute...we're trying to find some more stories you might like.
Most high school graduates do not plan on attending five different universities for their post-secondary education, and C. M. Russell High School counselor Brittany Light did not either — at first. Light has been employed at CMR for eight years, four as a math and special education teacher, and four as a counselor.
She originally planned to go to either Montana Tech in Butte or Montana State University in Bozeman. Light said that a "big academic scholarship" from Montana Tech made the difference for her. She earned her bachelor's degree in math there. Later, she earned her education certificate at the University of Montana Western in Dillon. With two college degrees from two Montana universities, Light got a job at CMR teaching math and special education.
After some time at CMR, Light enrolled online at MSU Billings to earn her special education endorsement certificate. Going through a post-secondary education three times may seem an almost impossible feat to most students, so the fact that Light earned yet another degree (this one from MSU Northern in counseling), and is on her way to one more (a degree in administration from the University of Montana online) can be some inspiration to seniors embarking on the adventure of applying for college.
Light started running the college application week this year, and she is already sharing her skills in applying to the various schools in the Montana University System with students.
Light expressed that college applications are not something to be scared of.
"It's not hard. It's just something they've never done before," she said.
About 70 to 80 students at CMR utilized the application program this year.
Light has thoroughly enjoyed her time at CMR and says that one of the best things about the school is "the comradery of my coworkers, and the little things they do that make a difference to the students."

About the Writer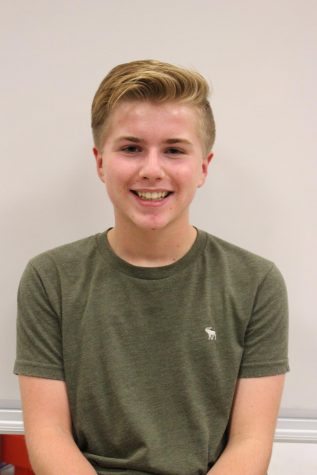 Quinn Soltesz, Staff Writer
My name is Quinn Soltesz. I am a sophomore here at CMR. This is my first year on staff at the Stampede. As well as being on staff for newspaper, I am involved in student government, BPA, and CMR Swimming. I really enjoy being involved in so many things and love being a part of...