The Falls gets artsy
Hang on for a minute...we're trying to find some more stories you might like.
Urban art is described as a style of art completely pertaining to cities– art teacher Elizabeth Rogstad of Charles M. Russell high school decided to participate in the Great Falls Urban Art Project along with other art teachers in the Great Falls Community.
Every year, Great Falls has an art installment called Great Falls Urban Art Project, there are 14 windows in the downtown parking garage that are used for artists, and there are 4 projects a year. 56 artists get a 8ft. by 7ft. space to showcase what they are proud of.
"There were these windows in the [Parking garage] downtown […] and they just took it over and they thought it would be a cool place to display art," Rogstad said. She spoke about the incredible opportunity that it presents for artists of all kinds around Great Falls.
The installation that Rogstad has decided to create for the Great Falls Urban Art Project down town is cleverly entitled, "Some Cuts Don't Heal." In recent years there have been debilitating cuts to the CMR art department, around 50 percent.
"I took pictures of kids that have not been able to get into art when they wanted to, and had to wait a year and sometimes two […] and they're holding up an artwork," Rogstad said. She said she wanted to capture the people who are actually affected by the cuts and show how the budget affects every corner and every student of the school.
Considering the installation she said, "It brings art to the downtown." She added that it gives artists a unique and visible display of their skills.
"It's fun and there is always an art opening […] celebrating the art in our community," she said. When it is all said and done it is always fun to see accomplishment and success.

About the Writers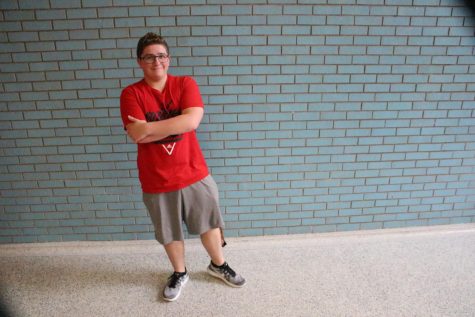 Jackson Howell, Staff writer
Jackson Howell is a staff writer for The Stampede student newspaper and C.M. Russell high school. This is his first year on the staff and he is a junior...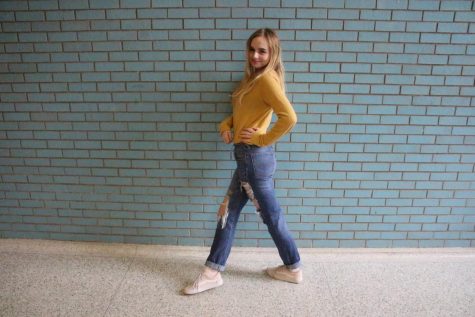 Hannah Pospisil, Staff writer
Hannah Pospisil is known as a supremely chill staff writer for the Stampede. She has the best music taste of all time, and she loves writing about music...