HOSA sees under-performance for their annual blood drive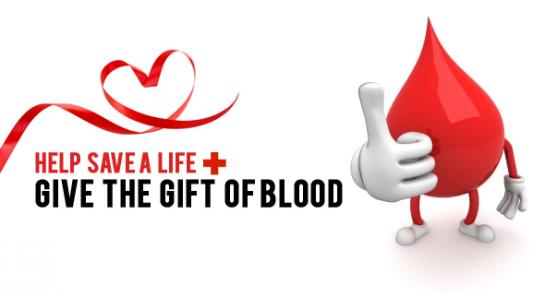 On Nov. 19, 2019, CMR HOSA club partnered with the American Red Cross to gather several brave volunteers for the annual fall blood drive. 89 students turned up, but the organization saw an underwhelming performance for the drive.
Out of all the donors, including several walk-ins, the cause managed to come up with 63 usable blood units, which is less than their goal of 76 units. HOSA advisor Christi Virts, admitted that she was expecting a greater turn out this year, and shared one of the reasons why it did not do well.
"Kids are kind of nervous about the process," Virts said. "So maybe explaining that it's not really that scary, and giving them an idea what that looks like would be better."
Every year, the organization tries to fill the 115 slots on their sign-up sheets. This year, only 104 students signed up. Since not everyone was able to donate due to deferrals or weight and height disqualifications, the original number that signed up almost got cut in half.
According to the HOSA adviser, however, this number does not discourage them. As a way to increase their numbers for next year, Virts shared ways the organization can attract volunteers.
"Usually, we sit at lunches for a week," Virts said. "So, maybe next year we need to promote it a little more and sit at the lunch tables maybe a week and a half."
Furthermore, educating and promoting the importance of the blood drive would also encourage more students to donate.
"I think doing an announcement was a good idea, but maybe talking more about how it will help people, not just by doing the blood drive, but how many people it affects [would help too]," Virts said.
For about six years since the organization has been doing blood drive, it is one of the most important activities that they hold because of how it lives up to the club's purpose, which is to give back to the community, especially within the healthcare field.
"Within the process of giving back to people, it's pretty cool to think that that bag is going to be hanging on somebody's bedside before Christmas."