Quarantined in a House of "Chaos"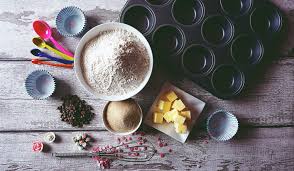 A vicious virus, suspended schools, and collective concern. The Coronavirus has caused quite the disarray. The question to all is: is there a light in these dark times? I mean, probably. My cats are loving it, that's for sure.
Cats aside, what are the effects of staying home? Travesty and anarchy ravage the household. Well, that's considering all the hours in the day I'm not at my computer with an overwhelming load of classwork, so like 30 minutes of travesty and anarchy.
The couch is ruined with imprints of where my sister has nested to binge Supernatural. It's been three days since she started, and she's already at season 3. It seems in these trying times, one thing is for sure working: streaming services.
My fridge is slowly being filled with more baked goods as my hobby becomes an obsession to pass the time. In what seemed like a fever dream, I suddenly had a container full of coconut macaroons. If I make it out of my house alive, I'll be at a level of baking equal to that of a British pastry chef.
Even living on the base has greatly changed. I don't see any more kids my age out and about. Wait- no that's how it's always been. There has been a change, however, in open facilities. The library is closed- no, hold on, it's always been that way too. As it turns out, not much has changed aside from having to take your Popeyes home with you. The horror.
I've managed to find one means of survival: The X-Files. This 11-season series should last me through this quarantine and possibly the rest of my life.
They say the best way to make it through quarantine is to stay scheduled, which the teachers made sure you didn't have to do because their workload fills up most of the day. So stay safe and keep your sanity.