Winter Sports – A family thing
For junior Sidalee Sneed, her choice of winter sport comes down to a lot more than athletics.
Sneed is a third-year member of the CMR swim team and she says the family connections she's made make her stay with the team.
"It's a very family feeling," Sneed said of the team. "Everybody's friends with everyone, even if they're competitors."
They have many traditions in the group, such as talent shows, pasta parties, cheers, and their most famous tradition, water polo.
Her friends persuaded her into swimming in middle school, and she continued into CMR.
"I liked recreational swimming, but I never tried competitive swimming until I got into middle school," she said.
Just because it's a family atmosphere doesn't mean that they never take it seriously.
"We always strive to be the best team in the state," Sneed said. "We take pride in having good times and showing good sportsmanship."
Another swimmer who is working to break records this is senior David Geisen, who's been on the team since freshman year.
Geisen said that he wants to get better times and to do better overall to get into state. The CMR boys team placed second at last year's state meet.
Geisen specailizes in 50m and 100m freestyle sprint.
"It's just a faster pace — it's so short and intense," he said. "You've got to give it all you got."
About the Writer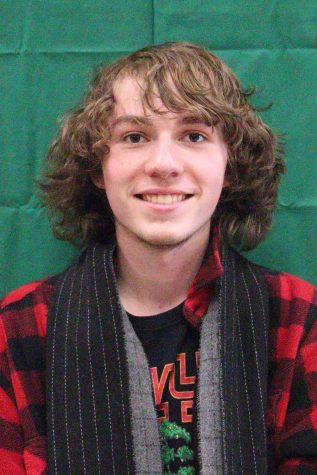 Anthony Matury, Staff Writer
Anthony Matury is a senior serving his second and last year of being a staff writer for the Stampede. He is also a Thespian for CMR's Thespian Troupe...