Beth Britton
Beth Britton, Supreme Ruler of The Stampede
September 14, 2016
My name is Beth Britton, and I am in my 14th year of teaching at CMR. I am the adviser for the Stampede newspaper, the Russellog yearbook and the online site, www.rustlernews.com and I serve as the president of the Montana Journalism Education Association. Before returning to education, I worked as a journalist at the Great Falls Tribune and the Bend Bulletin in Bend, Ore. I am a graduate of the University of Montana's School of Journalism, and I am a member of the Great Falls Symphony.
About the Writer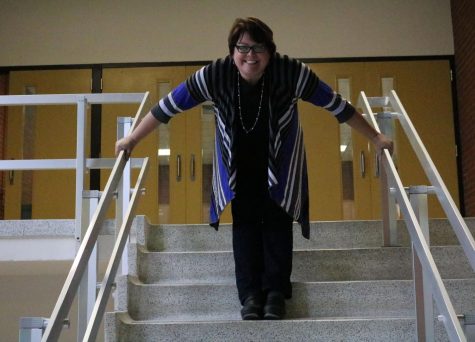 Beth Britton, adviser
Beth Britton advises the Russellog yearbook and the Stampede newspaper. She is in her 18th year at CMR. Britton earned a B.A. in English and a M.A. in...