CMR Publications Department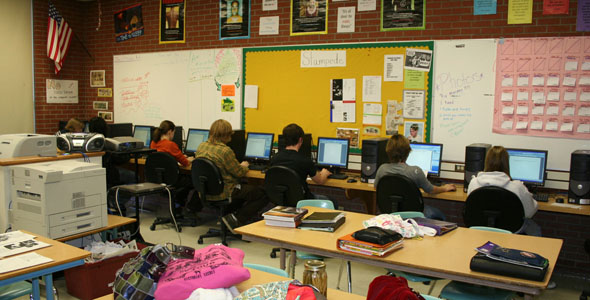 Room 326 at C.M. Russell High School is home to the CMR Publications department, home of the Stampede newspaper and the Russellog yearbook.
Journalism teacher Beth Britton is the adviser for both publications. Tim Seery is the Stampede editor in chief for 2010-2011, and Mary Christiaens is the Russellog editor in chief. To contact the Stampede, click HERE, and to contact the Russellog, click HERE.