Travis Kavulla brings fresh face, fresh ideas to PSC race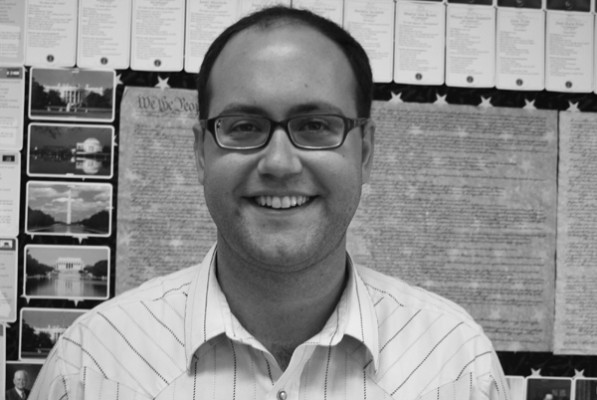 Nick Green, Visual Content Editor
November 11, 2010
In a political environment that has been described as anti-incumbent, and to an extent anti-politician., young candidates and young voters are taking the helm of democracy.
"It's encouraging to see so many young republicans," Kavulla the newly elected Public Service Commissioner, said. "Politics is like an escalator, with older politicians getting off at the top and young first time voters at the bottom."
Kavulla ran for Public Service Commissioner in District 1, which includes Great Falls, and sees "energy as the way forward."
"Energy is on a lot of people's minds, and I think [that] with an inquisitive mind I am definitely qualified for this position," he said.
Kavulla, 26, defeated Republican incumbent Jerry Black during the primary, and seasoned democrat Don Ryan on Nov. 2.
The PSC is responsible for regulating energy, telecommunications, water and sewers, transportation, and pipeline safety in Montana.
A younger candidate, Kavulla sees participation and involvement on the part of young voters as vital. A 2002 graduate of Great Falls High School, Kavulla was involved in speech and debate and was the editor of the Iniwa, the school newspaper.
After graduating from Harvard University in 2006 with a bachelor's degree in history, Kavulla said he knew that he wanted to get involved in local politics, and he encourages others to get involved, too.
"Read the newspaper first, and use Google to look up candidates you're interested in and hear what they have to say," Kavulla said.
Kavulla said that he's always had an inquisitive mind and was always reluctant to simply accept what his teachers told him without first looking into it for himself.
Not one to pigeonhole himself as purely conservative or liberal, Kavulla sees his fresh face and focus on the issues as his key to success.
"We've tried to run a campaign about the issues; neither me nor my opponent know how to set utility rates, but I think I'll be quicker on the uptake," he said.
Ultimately, Kavulla's message won out when citizens took to the polls and gave him 64 percent of the vote.
"I was overwhelmingly happy, it's not every day the younger candidate defeats the established one," Kavulla said.
"Now I have about 20,000 pages to read though."