Pilot: "Put on a Happy Face"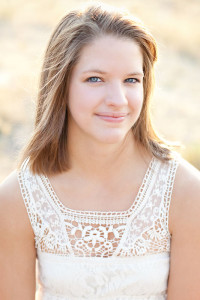 During the winter when the sun hardly shines and we become bogged down with school and extra-curriculars it becomes difficult to see the good side of things.
 But no matter how many clouds may be hanging over your head, there will always be a ray of sunshine to burst through; the trick is finding that beam of sunshine.
The purpose of this blog is to give you a reason to smile because life is too short to go through it with a frown. Life always brings challenges, but "that which does not kill you, can only make you stronger." – Alexander the Great.
To give you an example I will tell you my reason for starting this blog. This is my first year at CMM; it is also my senior year of high school. This year I moved out of a school I loved and left a great group of friends to an entirely new state. So here I am at a new school with 1400 high school students who have no idea who I am. It was not my cup of tea.
 However, I have decided to make the best of it. I joined Wranglers and Stampede. I also got a job at KRTV. Though moving has been a challenge, it has been good for me. I have been able to meet new people and experience the state of Montana.
I encourage you to take the experiences in your life and put a positive spin on them. Keep in mind that though we go through tough times, the hard times make the good times seem so much better. So hang in there, good times are on their way.
 In this blog I will bring you a weekly pick-me-up or piece of advice that will hopefully make your week a little better.  Log on next week to find out how to stay in shape and feel great throughout the long winter.