CMR teacher recalls high school pregnancy experience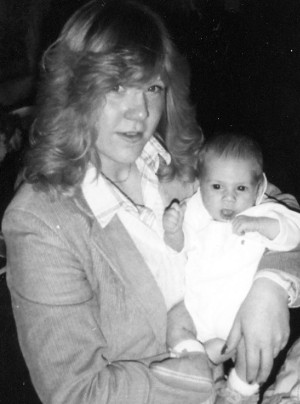 Kudos to The Stampede for printing an important article in February in regard to teen moms.  I especially understood the comment by Holly Komeotis—"I had friends that made promises. They told me that they would be right by my side, and as soon as I started to get bigger I stopped having friends."
Today as I walk through the hallways of CMR High School and view the pregnant teens, a stressful memory comes to haunt me.  I have to say that I agree that having a baby growing inside of you for nine months is the ultimate experience, but teen pregnancy is also an experience of shock and awe! I say so due to the fact that I was a teen mom my senior year at C.M. Russell High School, giving birth to my son on Dec. 18, 1981.
Seriously, the shock of teen pregnancy is thinking that you are pregnant, believing you are pregnant, and then finding out for sure that you are pregnant—my heart pounds just thinking of these girls and the decision they have made and will have to make. I was crushed having to tell my parents. My mom took the news rather well, so I thought. Crying hysterically, I bawled the news to her as she was heading out the door to catch a plane. The following Monday morning I was curling my hair in my poof pillow and reality hit; my mom came home.  She entered my room to lose her temper a bit and said she would make a doctor appointment. Little did I know that the appointment would be to talk me out of having my baby—total shock! Not really—I was having major difficulties in school and life in general (the bully scene is another story)—I was not the greatest prospect to be a parent at the time.  Is any teen? Through the grace of God and a few prayers, my uncle told my mom he would adopt my baby if things did work out.
The aw-side of pregnancy is climbing to the third floor at CMR, stressing about life at this time, back pain, feeling scared and all alone. My best friend greeted me halfway up the stairs and noticed that something was wrong. When she asked me, I began to cry and blurted that I was pregnant. We left school together and went to Planned Parenthood to confirm my suspicion. Then we traveled to inform the daddy; he fell off the couch and said nothing. I left feeling even more alone. He denied the fact that he was the father to his friends, but would tell me he was sorry when we were alone. 
The next reality hits as mentioned in the Stampede article — "Your friends do disappear…"  All those who were excited for you, those who were supportive of you and the baby, have moved on with their lives. I missed out on prom–I was an athlete– I was a teenager. Not! Other teens were enjoying such their senior year. While the teen mommy, like myself, is going through labor pains, or is changing poopy diapers, and/or trying to catch up on sleep while trying to make ends meet!
Even though I had my parents' support, I still felt very alone; life was never the same. I am thankful for the support of my parents, the staff at CMR, and the Young Parent Education Center. I wouldn't be where I am today without them. I was able to finish high school on time with my friends in the spring of 1982 by taking eight classes. Graduating on time was my goal, as well as being a good role model for my son. Other teen moms had little or no parent support, and they didn't do as well; no parent support—more stress—more loneliness—less of you to give.
I learned from YPEC that I did not want to be a statistic of a teenage mom. Such statistics are that a teen mom will most likely not finish high school, not go on to college, and become pregnant again within the next one to two years.
In the end, I discovered that giving birth was a traumatic experience. I chose not to have any more kids due to complications in the delivery process. I love my son; I love my granddaughter! But my other family, my other kids,  are now those who travel the hallways at CMR. I hope to make a difference in their lives — my son's life, my granddaughter's life, and yours. I hope to help you not make mistakes that I have made.
My advice: "If you choose to have sex, protect yourself. Girls get on birth control. Guys wear a raincoat! To those who get pregnant, be a good role model for your child, do the best for your child, and never give up on a dream. I kept a promise to myself, friends or no friends, to be successful in life. I did it, and you can, too. I encourage you to meet success the easier way, though — without a baby.