If y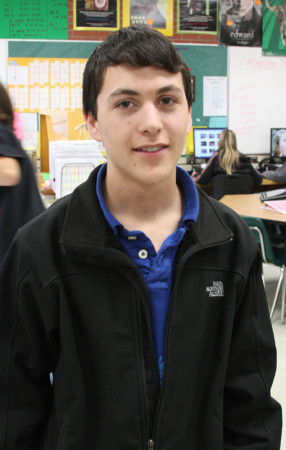 ou asked almost anyone if they'd like to graduate early, most would say yes. But does everyone have the chance to? Junior Cody Marez does.
His senior year classes will only include three classes — all electives.
Marez said he is glad to graduate early.
"I can start college right away if I want to," Marez said.
Marez is currently in senior English, where he recently completed his senior project.
"We did Hamlet," Marez said. "I didn't like it. It's hard because I don't know anyone in the class."
It took a lot of work to get to where he is. His freshman year, he took freshman English; he took sophomore English online, and junior English his sophomore year.
Next year should be a breeze for Marez, who plans on taking a multi-media class or maybe yearbook.
"I don't like school that much, so I figured I'd get it over with," Marez said.
"It's hard to find time to do homework because I have a job," he added. "And I'm taking a web design class online."
Despite the hard work to get to where he is, Marez says it is worth it.