Biology a living classroom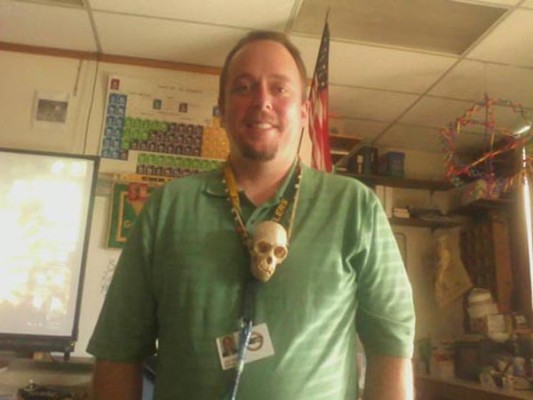 From the human skeleton to the rows of jarred specimens lining the shelves students tend to find themselves distracted upon first entering room 319.
     "Their jaws drop when they walk in," said teacher Jon Davis, who has taught at CMR since 2001.
     "I wanted to have a living classroom," he said.
     Anyone who has taken one of Davis's tests has experienced the traditional monkey skull routine of tapping the skull with their writing utensil for good luck.
    "The monkey skull was a gift from a lady I was taking a class with," Davis said. She was going on a tour of the Amazon rain forest; she said she would bring him something if he gave her a science book.  He ended up getting a voodoo monkey skull, he said.
     Ever since his first year teaching he said that if students are anxious before a test he brings around the monkey skull and the anxiety is released with laughter and smiles.