Book Review — better books for you
Hang on for a minute...we're trying to find some more stories you might like.
Book Review
Better books for you
We All Looked Up (sequel is Thanks for the Trouble)
By-Tommy Wallach
370 pages
A beautiful book that brings to life the possibility that everything you know will cease to exist. What kind of life would you live? Would you do what you always wanted to? What would you say to people? This book brings your bucket list to life.
One of us is lying
By-Karen M. McManus
360 pages
A new type of mystery that will either make you find your favorite, or make it hard to choose. Four high school students are in the spot of suspects for a very complex murder. You will see all different sides and stories. Who do you think did it?
Eleanor and Park
By-Rainbow Rowell
329 pages
The cutest love story that will make your heart fall in love. Two polar opposites come together to create a friendship that will lead to more. Their lives could not be more different. This book is the definition of opposites attract.

About the Writer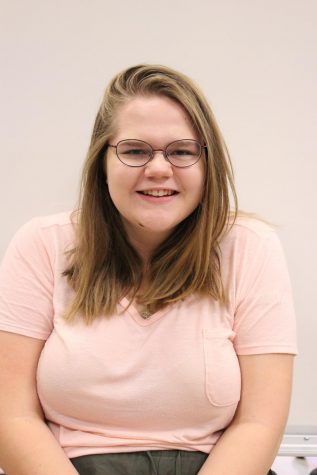 Holly Spragg, Staff Writer
I am Holly Spragg and this is my first year on the Stampede staff. I am a sophomore. I have a pet hedgehog named Luna. I have 2 golden retrievers and 2 corgis. I also have an orange cat named Oliver. I have the desire travel all over the world. I aspire to pet a...