Rukavina artwork wins People's Choice Award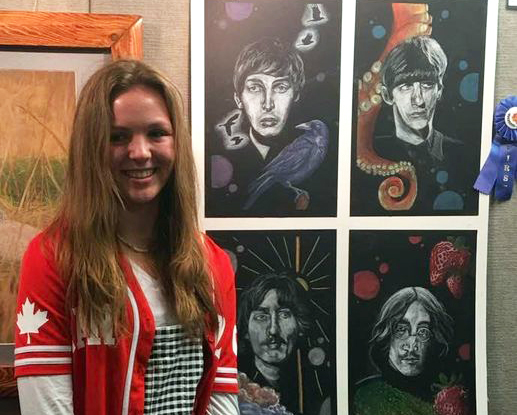 Junior Izzabella Rukavina earned the 1st Place People's Choice Award March 19 at the Out West Art Show and Sale. Show organizers reserved an exhibit room for the Young Masters students at the Heritage Inn during Western ARt Week in Great Falls.
Rukavina is a member of the AP Art class at C. M. Russell High School. She also is the editor in chief of the Russellog yearbook.