Student Government helps to save lives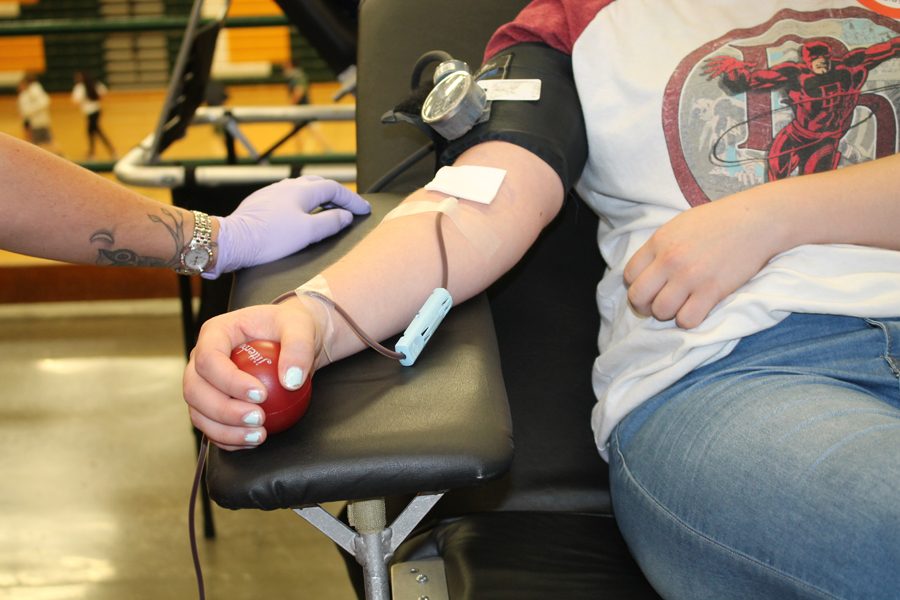 CMR just held its annual spring blood drive to collect units of blood for the American Red Cross. The blood drive is run every spring and fall at CMR. The spring drive is run by Student Government, and the fall drive is run by HOSA. Student Government advisor and English teacher Ryan Anderson helps with the drive in the fall.
Student Government used to run the spring and the fall drives, but when HOSA became a prevalent health occupations club at CMR they took over the fall drive.
"When HOSA became a big deal we split it with them," Anderson said.
He has been the student government advisor for 11 years, and when he became the advisor the blood drive had already been run by Student Government for years beforehand.
"We've been offering this blood drive twice a year, for longer than I've been here, and it's my 11th year," Anderson said.
He said the blood drive offers students the opportunity to make a difference in the lives around them.
"It's an easy way for people to make a difference; people volunteer to donate blood that could end up saving someone's life," he said.
"
"It's an easy way for people to make a difference; people volunteer to donate blood that could end up saving someone's life.""
— Ryan Anderson
Anderson said that the blood that is donated is important because it is used in emergency situations or times of crisis in hospitals. It is important to the Red Cross to find people who are willing to give their blood to help others.
"The Red Cross does a great job of trying to find people to donate," he said. "An event like this is a good way to get a lot of units at once."
Every year CMR aims to get 80-90 units of blood to be donated. This year there were about 74 people who signed up, which means there were around 74 units of blood donated, which is a little bit lower than what it has been in previous years.
"Our goal is always 90; if we can get to 90 that's great. That is the record right now," Anderson said.
Besides the hard work that is put in by those working with the Red Cross, there is a bunch of work put in by CMR Student Government members to assist every step of the way.
"Around 20 of our student government kids have donated time to sign up donors, work the day, help with registration, get refreshments, and help set up or tear down the equipment," he said. "Without them, this event wouldn't be possible at all."
About the Writer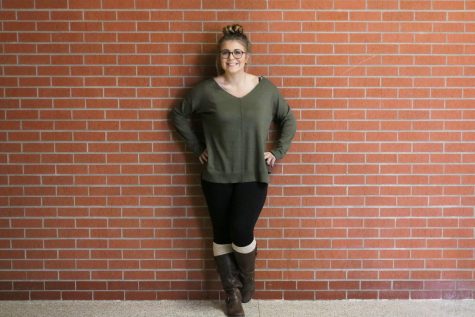 Gabrielle Pope, Sports editor
Gabrielle Pope is the sports editor of The Stampede. She is a senior and has been on staff for three years. When she is not in school she is working or...