Reading provides enjoyment for teachers
This was written by a student in the Introduction to Journalism class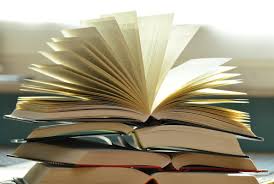 Ben Bailey, Introduction to Journalism Writer
January 10, 2020
After a busy day at work, Jeremy Comstock finds pleasure in an activity that many people don't think about doing.
"I have always been a reader and a learner," Comstock, a CMR English teacher, said.
He added that reading has helped him to be a better person in a more positive way. It relaxes him after a busy day of work.
Comstock is one of three CMR staff members who enjoy reading for pleasure in their free time.
"'The Stoner' and 'The River Why' is what I'm reading," he said.
He added that he wished he would have worked harder, and seen the big picture in the end. He also added that if he could have an impact on students that reading is truly a life skill.
Like Comstock, biology teacher Tom Cubbage reads more than just biology texts. He has grown to love reading in his spare time.
"I am reading 'Your Inner Fish'," said Cubbage, who graduated from Powell High School in Wyoming.
He added that the book presents a theory about how organisms have changed over time. He mentioned that he considers himself a lifelong learner, and this is one way to learn.
"I would have read more classics," he said.
He included that through high school he didn't get to as many classics as he would have liked.
For librarian Noel Osterman, reading is more than just a pleasure, but a passion.
"The bookish life of Nina Hill is what I am reading," Osterman said.
She added that helping kids is her favorite part of working at CMR.
"Creating relationships is a main part of why I enjoy it," she said. She also added that she enjoys reading in her free time after work.
She added it's her first year at CMR. She also added she enjoys CMR because of the staff and students.
And although reading has distractions, Comstock said his goal for his students is so they can find reading useful in their lives.
"Reading seemed to be the best way to do that," Comstock said.