Spotlight: Winter Ashcraft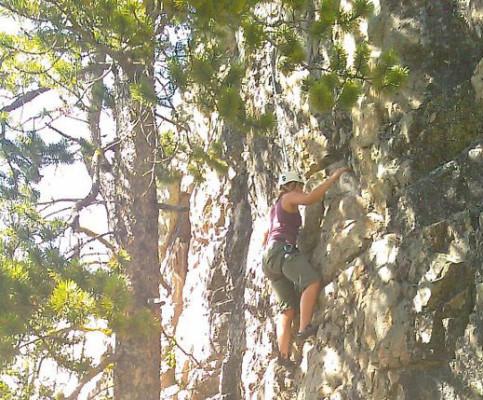 When asked to think of a sport, many think football, soccer, or basketball.
When Winter Ashcraft thinks of sports she imagines the outdoor mountain air, or the adrenaline rush that comes with walking through the wilderness. Ashcraft, a senior at C M Russell High School, enjoys many recreational sports including climbing, caving, hiking, mountain biking and running, paddle boarding, and many others.
"I think it's really cool that I can find sports where I can just challenge myself, where it's just me and mother nature. I don't have to worry about anybody else. I can just improve on my own," she said.
Ashcraft  doesn't have to go far in order to enjoy some of her favorite sports. Living in Montana allows her to experience the wonders of the outdoors. She says that out of all the sports she does, her favorite would have to be climbing.
"I have a climbing wall in my shop which I love a lot," Ashcraft said.
Her passion of outdoor sports started at a young age. She always enjoyed being outside. Ashcraft says that her parents are probably the biggest reason for her involvement with sports.
"My parents joke that when I was a newborn they would take me in their backpack down the ski hill," she said.