Matury looks to the future as he prepares to graduate
As graduation approaches, the class of 2021 has to prepare themselves for the next stage of their lives. Anthony Matury is one of these students, and he is preparing to go to the University of Montana.
"I'm going to college down in Missoula for theater and some form of mathematics," he said.
Matury is looking forward to some kind of career in the film industry.
"I'm hoping that I make it to the film industry somehow, whether it be Hollywood, Broadway even, but that's ultimately my hope," he said.
A lot is riding on his hopes for a career in the film industry. At the moment, Matury does not have a back-up plan.
"My ultimate worry is that my plans don't work out so well, because I don't have a fail-safe or anything for now," he said. "I really hope that my career goes where I want it to go and that if it doesn't work out, I'm really kind of screwed."
Although the transition from high school to adulthood can be difficult, Matury is excited to experience what the world had to offer.
"Having life experiences outside of high school, you know, like the stuff they never taught me to do. There's obviously stuff in school that was never taught, for outside stuff. Just being a real adult and living life how I should."
About the Contributor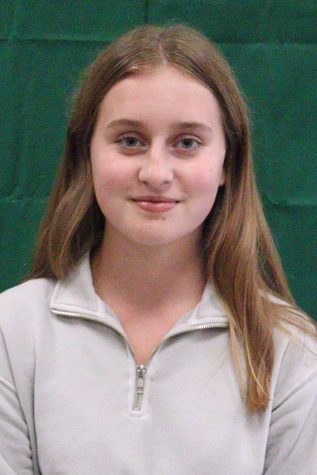 Ava Donahue, Staff Member
Ava Donahue is in her first year of being a staff writer for the Stampede. She enjoys reading and writing so English and newspaper are her favorite classes....